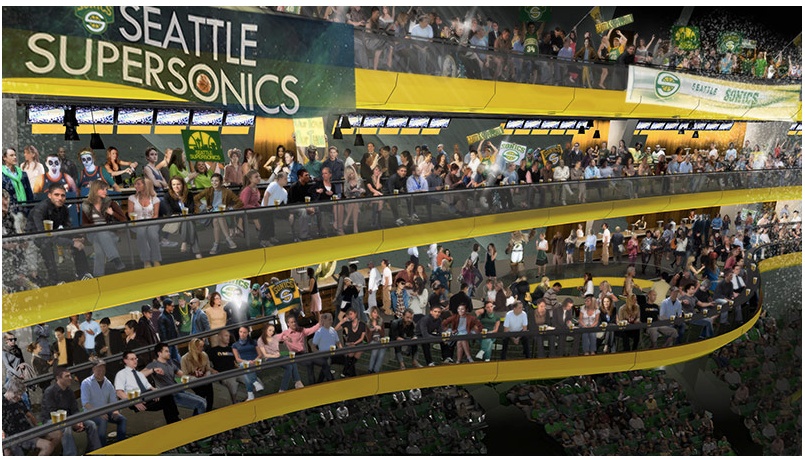 Delays in city review of a final environmental impact statement (EIS) for a new Seattle arena backed by entrepreneur Chris Hansen could mean project approval is put off until 2016.
Hansen has been working on an arena plan for several years — he first proposed one in 2012, though the effort stalled after his attempt to buy the Sacramento Kings (NBA) — and with the potential of a NBA or NHL team on the move in coming years, the development efforts have intensified in the last year. But a statement from the city that a study of the impact of a new Seattle arena was being delayed by three months, it's very likely that any final approval wouldn't come until next year. (Moving on the EIS is just one step in the process; many more remain.) Seattle Mayor Ed Murray, whose department of planning and development is working on the review, isn't pleased with the delay, per the Seattle Times:
It prompted an unusual news release from Murray's office — on Saturday morning, no less — saying he wants more transparency from the planning department his office oversees….
"There's some frustration out there on both sides of this,'' he said in a phone interview. "People on both sides are struggling to understand the process.''
Whether you want an arena in the Sodo District of Seattle or not, few people can list the remaining steps to get one approved. When I wrote about it last month, it took lengthy phone conversations with two planning-department officials and several rewrites before it made sense.
Hansen has made it clear that his preference for the NBA's return to Seattle in a new SoDo arena; while some argue Seattle Center may be the better place for a new or expanded arena, Hansen has been firm about the location. And while some were enthused when the Atlanta Hawks hit the market, there's not much chance the team is moving (despite some really bad information from Bill Simmons); the better chance for Hansen to land a team would come if efforts toward a new Milwaukee Bucks arena fall short.