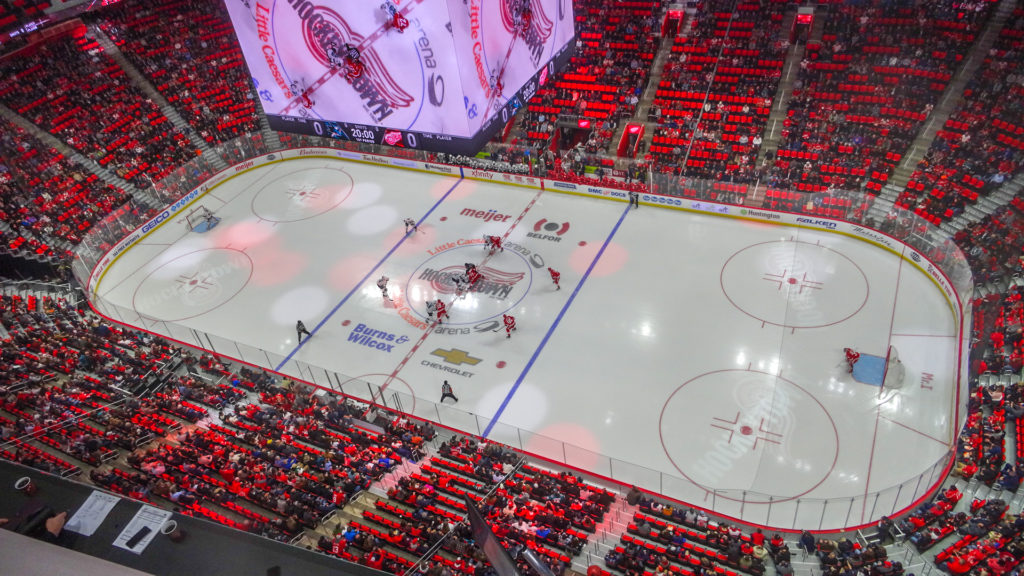 Beginning with their 2018-19 seasons, the Detroit Red Wings and Detroit Pistons will use mobile ticketing for games at Little Caesars Arena. 
Mobile ticketing has become a more common trend around major sports, with the Baltimore Ravens of the NFL being one of the most recent examples of a team that is implementing the technology. For the Red Wings and Pistons, the two clubs will use mobile ticketing as the primary method of entry during all home games during their upcoming seasons. The digital tickets will be implemented through Ticketmaster's mobile ticketing technology.
Mobile ticketing allows fans to use their mobile device as a game ticket, providing access to Little Caesars Arena through a barcode that can be scanned from a device's screen. The Ticketmaster technology, adopted in arenas throughout the country, also reduces the chance of fraudulent tickets, allows for convenient online transfer and re-sale of tickets, and provides a user-friendly platform for the online management of tickets.
All PDF tickets, either printed or copied on a mobile phone, will no longer be accepted as a method of entry for Red Wings or Pistons games at Little Caesars Arena.
Chris Granger, Group President, Sports & Entertainment, Ilitch Holdings, Inc., and Charlie Metzger, Executive Vice President, Chief Revenue and Marketing Officer for the Detroit Pistons released a joint statement noting the benefits of mobile ticketing.
"Both our organizations have been testing mobile technologies throughout the last year and have received positive feedback from both sports fans and concert goers. Guests are provided a streamlined and convenient experience, along with greater security when tickets are sold or transferred. Ticketmaster has built a user-friendly platform that is being utilized by fans in arenas and stadiums throughout the country. We're excited to fully transition to the mobile ticketing process, and continue to provide our guests a world-class sports and entertainment experience."
The District Detroit App is the most efficient way for Red Wings fans to store and access their mobile tickets.
Detroit Pistons fans are encouraged to store and access their mobile tickets by utilizing the Detroit Pistons app.
Both apps are available at the App Store (iPhone) or Google Play (Android). More information, including frequently asked questions, is available at each team's web site – DetroitRedWings.com and Pistons.com. Video tutorials that detail the mobile process will be available prior to preseason.