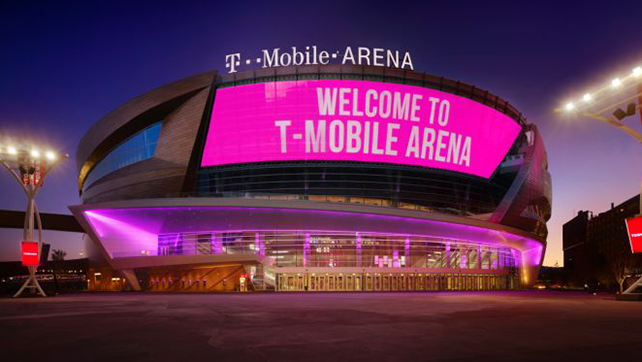 The level of anticipation remains high in Las Vegas, not only for the arrival of an expansion NHL franchise, but for hockey games at T-Mobile Arena.
There are a few angles about the Las Vegas entry that make it unique among major expansion franchises. Aside from being the first major sports team in Las Vegas–and the first in Nevada, for that matter–the NHL squad will have the benefit of immediately moving into the state-of-the-art T-Mobile Arena. In terms of attracting fans and building the team's initial roster, the venue is seen as potentially major lure.
On Monday, T-Mobile Arena was showcased as a hockey venue in the form of an open house. During the evening, those who have placed season ticket deposits were welcomed into the arena to see how it will look as a hockey facility. While T-Mobile Arenaa has already opened for several major concerts and performances, the open house was unique in a few respects, including the placement of ice on the venue's floor.
According to team official Murray Craven, the season ticket base remains steady and fan anticipation is growing. More from the Las Vegas Sun:
"People are coming in, we're greeting them at the door and doing our best to let them take a self-guided tour of the arena themselves," Craven said. "This is our first real interaction with volumes of people. Before, we've only had smatterings here and there."
Craven knew many season-ticket holders wouldn't make it to the arena, but said they would be able to choose their seats off a virtual-reality ticketing website the team is finishing up. Although they currently have nearly 16,000 season ticket deposits, Foley cautioned when the team was announced that some commitments would likely fall off.
So far, that hasn't been an issue.
"The only folks that have asked for their money back are people who have moved away and aren't in the area anymore," Craven said.